CEREC® Primescan Digital Intraoral Scanner
---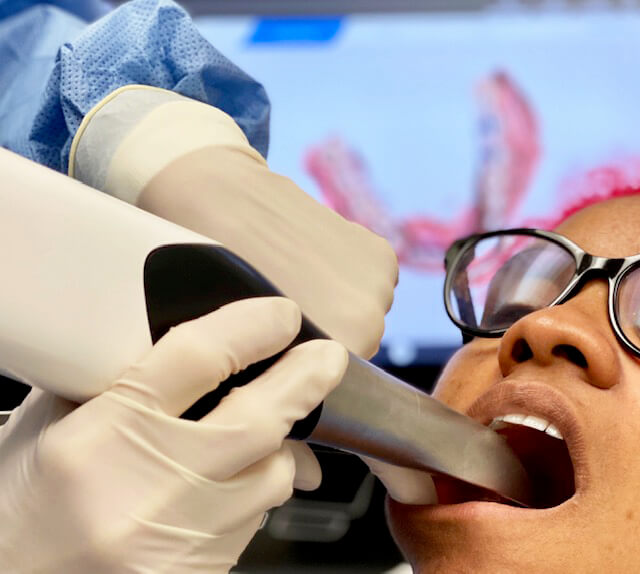 ---
---
No more goop! Our office is proud to utilize the state of the art CEREC® Primescan intraoral scanner to take your impressions. Whether it is for a restoration (i.e. – crown, porcelain fillings, implant crown, bridge), retainers, night guard, or sports guard, we can simply scan your mouth with the CEREC® Primescan wand.
This unique technology can take digital impressions of your teeth and gums and match tooth shades with more efficiency and efficacy. This technology offers high definition photos, which are sent with the digital impression, and optimized scans which facilitate determination of the margin line and improve placement accuracy.
Once your scans are obtained, the images are sent as a digital file to our laboratory, who can then 3D print your models to create your restoration. Once again, retainers, night guards, or sports guards can also be fabricated using this easy but precise method.
The CEREC® Primescan digital scanner provides the most accurate impression, so that we can deliver the best dentistry possible for our patients. The comfort and efficiency is definitely a bonus!
---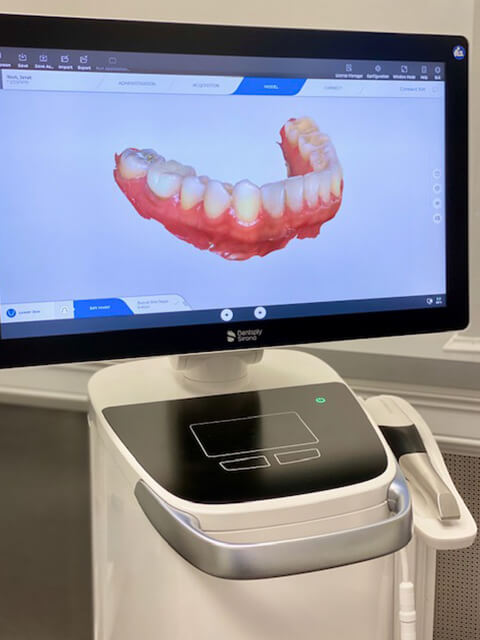 ---
Watch Dr. Youn Create a Digital Impression
---